Prada's Priscillas An all-male revue
16 Nov 2017

- Town Hall
Presented by Sydney Drag Queen
Flanked by gorgeous men, lead singer Prada Clutch & her 'girls', take you on a journey from where it all began.
From Les Girls in the 60's, across the Aussie outback with Priscilla Queen of the Desert in the 90's, & into 2017 with a celebration of today's music icons.
Jam-packed with dazzling feathers, wigs, head-pieces, costumes & performance, you will not forget this glittering drag spectacular!
The ninety-minute show features some of Priscilla Queen of the Desert's greatest hits including I Love the Night Life, Go West, Shake Your Groove Thing, Finally & I Will Survive.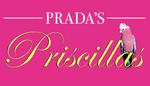 BOOK NOW DARLINGS!!